David Koma finds himself on the elite list of fashion designers that Beyoncé reached out to for her new concert tour.
The singer kicked off The Mrs. Carter Show on Monday night in Serbia, togged in various garments including those made by Koma, The Blonds, Peter Dundas of Pucci and Dean and Dan Caten of Dsquared².
Photos: Beyoncé Kicks off 'Mrs. Carter Show' in Belgrade
Koma said on Tuesday, "We looked at musical instruments as art objects, and the print is a French horn." The ensembles worn by Beyoncé and backing dancers feature gold prints, while the fabric is constructed from silk and laser-cut leather.
"She usually goes for something body conscious and different," Koma continues. "And she likes to look strong and sensual at the same time. I mean, come on, she's Beyoncé!"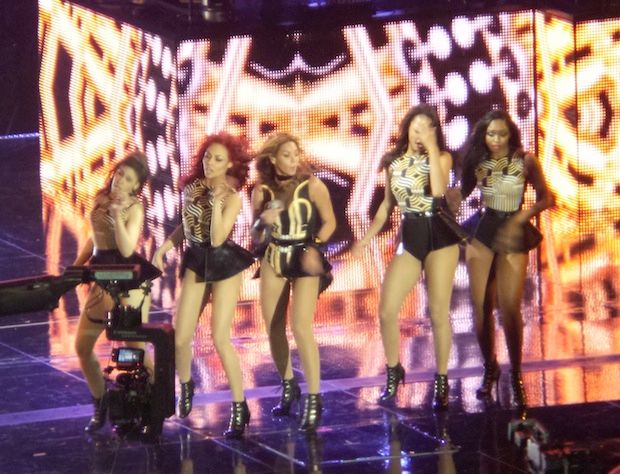 [Source]